Hi all, iv been on the forum only a short while now, and i have done some big things to my 2000 tddi since buying her early last month. Besides face lifting her and some 17 MP3 alloys, most of my work has been in big engine mods to try and get from the measly 90bhp to around 150. I had dci sport i had bought originally that was rotten (failed mot) so i found this one for 380 with all the sills already welded up and she is solid.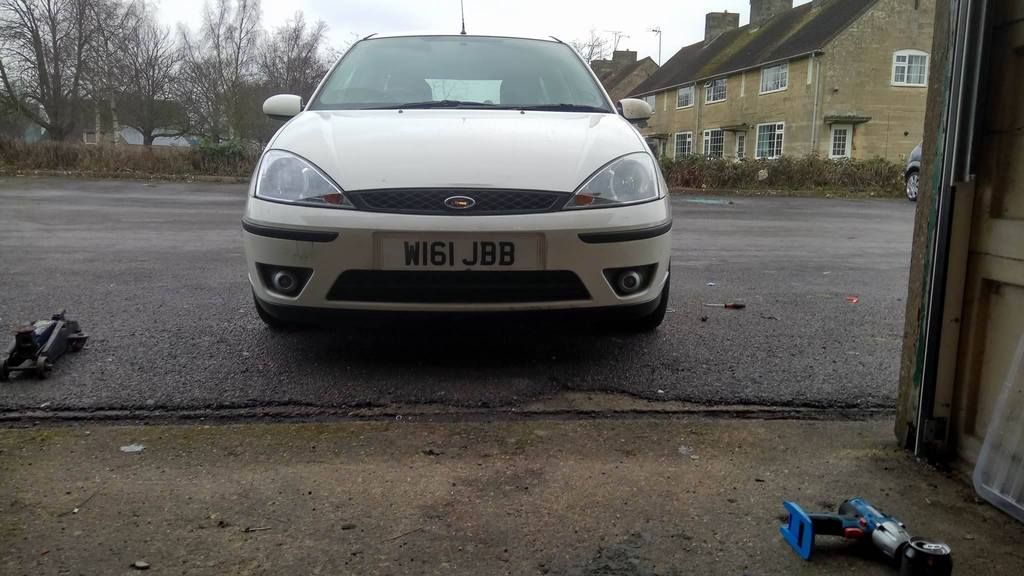 Iv done the usual diesel mods to free some ponies, egr blank, straight through exhaust,air filter and a decat.
The biggest change to my car as the tittle suggest is that i have fitted the tdci gt17v turbo from the tdci to my tddi, From what i know there doesn't appear to be anyone that has done this. Now some people will say it isnt possible, but anything is right? i have been assured by a guy that remaps for a living that has done things like this to other cars, sorry the main reason that this doesnt get done or people dont think it can be is that a tddi is a waste gated turbo, and the tdci is a vnt trbo.
The vnt turbo needs plumbing into the tddi egr solenoid slightly differently (tdci uses a egr solenoid and a boost solenoid) the tddi uses just one for the egr. Now mine is blanked off anyway.
So i can now use this solenoid to run my vnt turbo, which of course brings me back to the remap. The ecu needs to be reprogrammed to tell the solenoid to work a little differently basically (wizardry to me) iv left that to my mapper.
If all goes well he has told me i should see tdci remap figures if not more. I will keep all updated on my fidings and how it goes.